Xiaomi CEO Lei Jun confirmed another feature of the Xiaomi Mi 11 flagship smartphone on his Weibo page.
According to the leader of Xiaomi, the new flagship of the company will offer users a very high-quality sound, as Harman / Kardon specialists took part in the creation of the sound system.
The American company Harman/Kardon specializes in the production of consumer and automotive Hi-Fi radio electronics. Xiaomi CEO noted that many users of Harman/Kardon speakers believe that sound is an art, and added that users of Xiaomi Mi 11 will be able to enjoy the highest quality sound.
Apparently, Xiaomi Mi 11 is aiming not only at the top of the DxOMark best camera phone rankings, but it can also become a smartphone with the best audio capabilities on the market.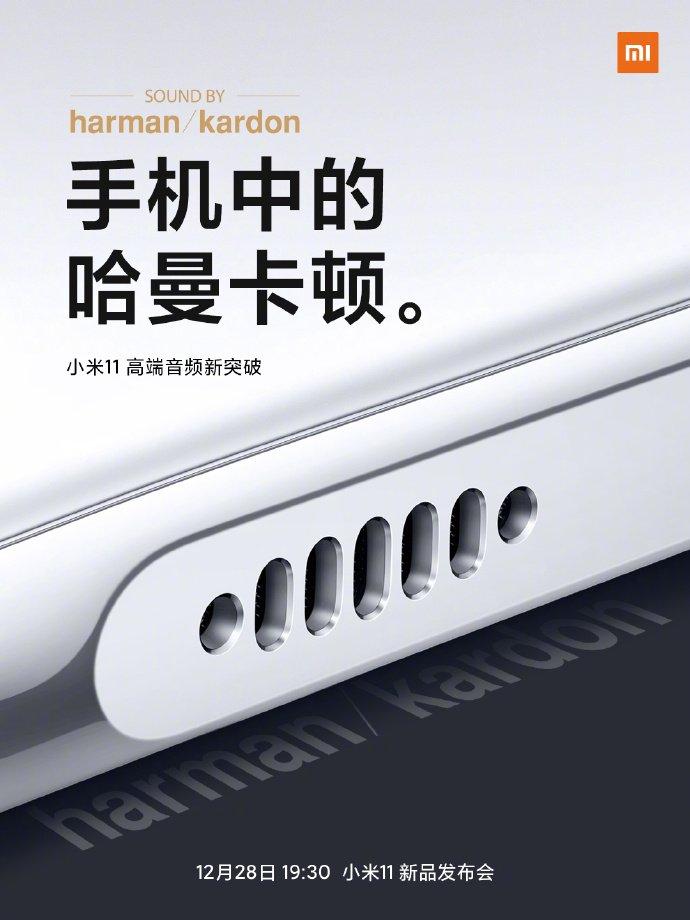 Lei Jun claims that Xiaomi has made another breakthrough in terms of audio capabilities, and details will be revealed as early as Monday during the presentation of the Xiaomi Mi 11 smartphone.
Xiaomi has officially confirmed that the Xiaomi Mi 11 will not come with a charger, but hopes that fans will support this decision.